Day of many challenges, and it is that rain and wind have prevailed in the past days. Franklin Storm is passing through the Caribbean Sea (Eventually in further days it would become a Cat 4 Hurricane after passing the Dominican Republic).
So several pilots went to Isabela in the morning to check the possibilities of flying. The pilots were, Alberto Sabah, Mario Muñiz and his wife Ivonne, Luis Ruiz with his son Noah Enrique, Edgardo Rivera and Darwin Hernández.
Upon arrival, as expected, the conditions were terrible. Strong and southerly winds were the norm, we had to leave. But…
PM Hour (Possible, But… Only for Men)
We return in the afternoon. This time the wind had settled and was coming in from the East. But at about 20 mph+. Edgardo was bringing the Trike "El Llanuro" for doing some test on the Field, Darwin was helping him with transportation…
Also, Darwin helped Edgardo with the Tune Up of his Paramotor…
And with these conditions we managed to fly and that included Mario, who pushed his 24 meter Flow Cosmos Power paraglider to the limit.
Alberto, for his part, was flying his new 18-meter Flow RPM 2 paraglider for the first time, and also give his impressions on it.
While Darwin, Edgardo and Luis also were flying ultra-fast small paragliders. (Flow RPM 17 meters and BGD Luna 2 18 meters).
We were flying until Sunset, and for an improbable day of flying we had a great time. Thank God 🙏.
Photos…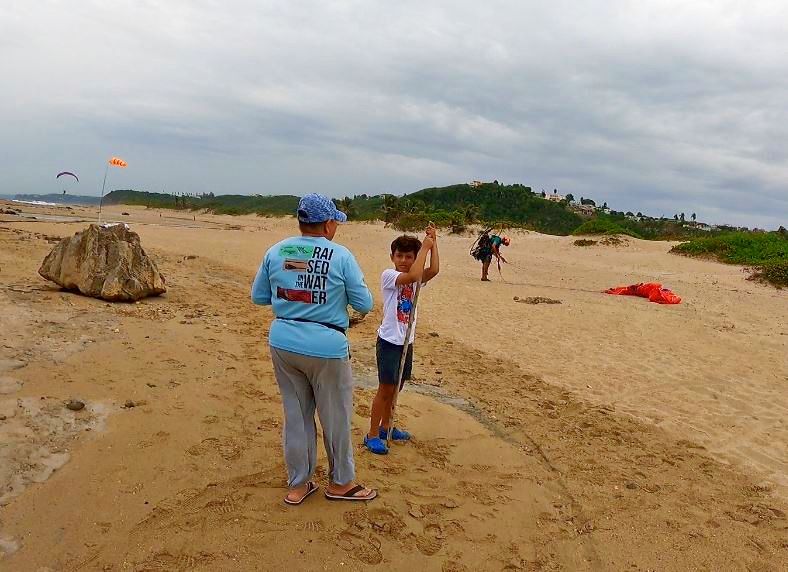 Please follow and like us: