Living with Passion!!!...
The Sky is not the Limit, is just the Beggining...🙂
Go to 👉🏽TRAINING👈🏽
👉🏽TRAINING👈🏽
PROFESSIONALISM, ETHICS AND HONESTY is our North. Give us a chance to prove it and see why we are the right choice for your entry to this fascinating sport and way of Life… We train at your pace. That means you could be flying very soon if you have the attitude.
Go to Live the experience!😜
Live the experience!😜
Don't have any experience?, No problem…, Just Fly accompanied with the Instructor and enjoy the experience, also you could carry your own camera and record your unforgettable moment. Just Call at (787)717-2384 to coordinate it, and in a few days you could have this awesome experience.
Go to Proud sponsors of…
Proud sponsors of…
We just use the BEST equipment for our community of pilots. The BEST prices and Value for the money that you could find. SECOND TO NONE… Check our prices and compare… (787)717-2384.
Go to Our Support… The Girls!🙋‍♂️
Our Support… The Girls!🙋‍♂️
Without them, this adventure could not be possible. They bring, week after week, their support to our pilots and activities. This little space is dedicated to honor their service to bring the best of us. Thanks ❤️!!!!
Team Kamikazes in a Brief...
More obout our School and Passion...
Experience, Passion, Honesty, Quality and Respect👈
Team Kamikazes Paramotor Puerto Rico. One of the Biggest, Old and most Respected Paramotor schools in USA. We OPEN ALL YEAR! thanks to our excellent Caribbean weather. The school was founded in 2002 and today, eighteen years later, hundreds of pilots have been graduated from it and counting... We develop good techniques in Low and High intensity winds, in the ways of launch and land in different situations. Puerto Rico is a paradise for all Paramotor pilots who looks to escape the Cold weather of their Countries. We are also Proud Dealer of the most recognized and reliable brands in the industry. Give a try!!! Let us know, and start a new way of Life 🙂
Training - Hundreds of Students/Pilots and Counting...

Enjoy the Paramotor experience flying accompanied with Instructor

Already a PPG pilot? Come with us in a Paramotor Cross adventure...

The Major Brands in the market!💪
What people think about us...
Jose Mendez
Piloto Kamikaze – Poseedor de varios Records Nacionales
Looking for Equipment/Parts? 👉👉👉
Team Kamikazes News (Blog)
👉News and Stories...👈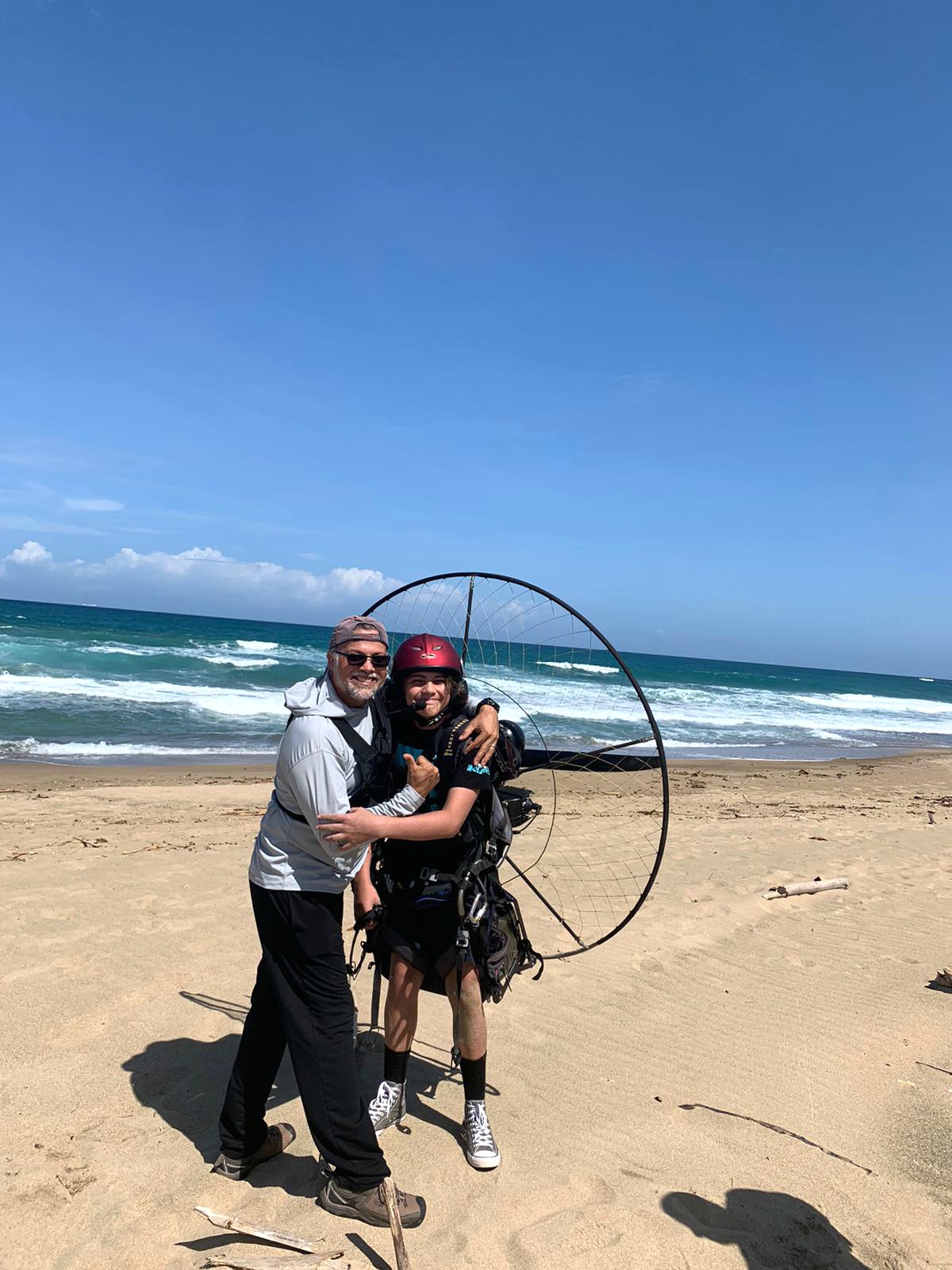 That was a very special day!!!! Not every day we have the opportunity for two students of the Team to make their first "solo" flights and more when one of them is a kid of barely 12 years old 😲💪!!! But let's go on part… We were carrying out our activity in the traditional Parque Read more about Saturday, November 07, 2020[…]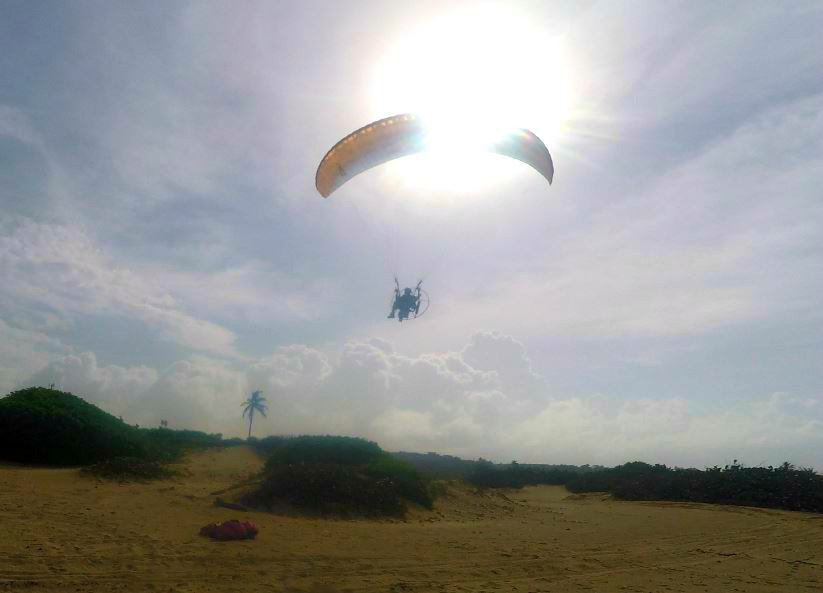 Election Day in both Puerto Rico and the United States. We also woke up with excellent flight weather. So without much planning, some pilots coordinate to meet after exercising our right to vote. The meeting place in the afternoon was Villa Pesquera Isabela. Arriving there were, Ariel Rodríguez and his wife Wanda, Alberto Sabah and Read more about Tuesday, November 03, 2020 (Election Day)[…]
Previous
Next
Contact us...
Submit any Doubts about the Sport, Equipment, Live the Experience or Training...