We returned to La Guancha in Ponce, when yesterday (Saturday) we had to postpone it due to the proximity of the effects of Hurricane Franklin to the North of the island. Today, as expected, the hurricane moved away from the island and ideal flight conditions remained for the entire southern area of ​​the island.
This time we had a house Full of pilots who came from different parts of the island to live their flying experiences, many of them comes to fly for the first time in Ponce. Fortunately, each and every one of them managed to make their flights as planned.
Pilots and Family Team Kamikazes present…
Mario Muñiz and his wife Ivonne
Wilkins Torres, his wife Brenda, and son Wilkins Jr.
Luis Ruiz, his wife Jessica and son Noah Enrique
Edgardo Rivera and his wife Wilnelia
Pedro Agostini and his girlfriend Nigmy
Luis Antonio Cruz, his wife Jessenia and daughters
Jose Santini and his girlfriend
Sammy Badillo
Alberto Sabah
Fio Lopez
Sao Cruz
The weather…
The morning began with light winds, which stabilized around 9:30 AM. At that time the winds began to enter from the South, with an intensity of 5 to 10 mph, which was maintained throughout the day.
Activities and Plans in the morning…
Pedro Agostini and Edgardo Rivera coordinated to bring a BBQ to the place, along with some meat and then everything was ready in La Guancha to fly and share with pilot friends and family. Among the notable events while we still in preparation, Edgardo received his new ultra-fast paraglider, the 15-meter Flow RPM 2, from Instructor Luis Ruiz… surely this is one of the faster and more radical Paraglider worldwide right now. Also, the student Fio Lopez came to make his 3rd paramotor flight and other student, Luis Antonio came looking for his first "solo" fly ever. The rest of the pilots, with the exception of Edgardo and Luis, didn't had previous flying experiences in La Guancha in Ponce.
The Stories and Videos of the Pilots…
Thanks to the contribution of Nigmy Ruiz, Ivonne Valdez and Luis Ruiz here are some videos of the activities…
Luis Antonio Cruz…
The time for his first "Solo" Fly arrived. He is going to use the SkyMax EOS 100 Paramotor and a BGD Wasp Paraglider for his first fly…
Fio Lopez…
His 3rd Fly Ever and first in Ponce.
Mario Muniz…
First time flying in Ponce.
Edgardo Rivera…
Beside his leg problems, he managed to fly in a big Paraglider, also received a new ultra fast Paraglider.
Alberto Sabah…
First Time Flying in Ponce.
Sammy Badillo…
First time flying in Ponce. He used different Paragliders through the day.
Wilkins Torres…
The rookie pilot had his first experience in Ponce.
Luis Ruiz…
Luis was giving some Demo Flights, to his kid Noah Enrique, Camila from Ponce and Danielys from Villalba.
Pedro Agostini…
Jose Santini…
Long time no see Santini, here getting back at activities.
More Videos…
Photos…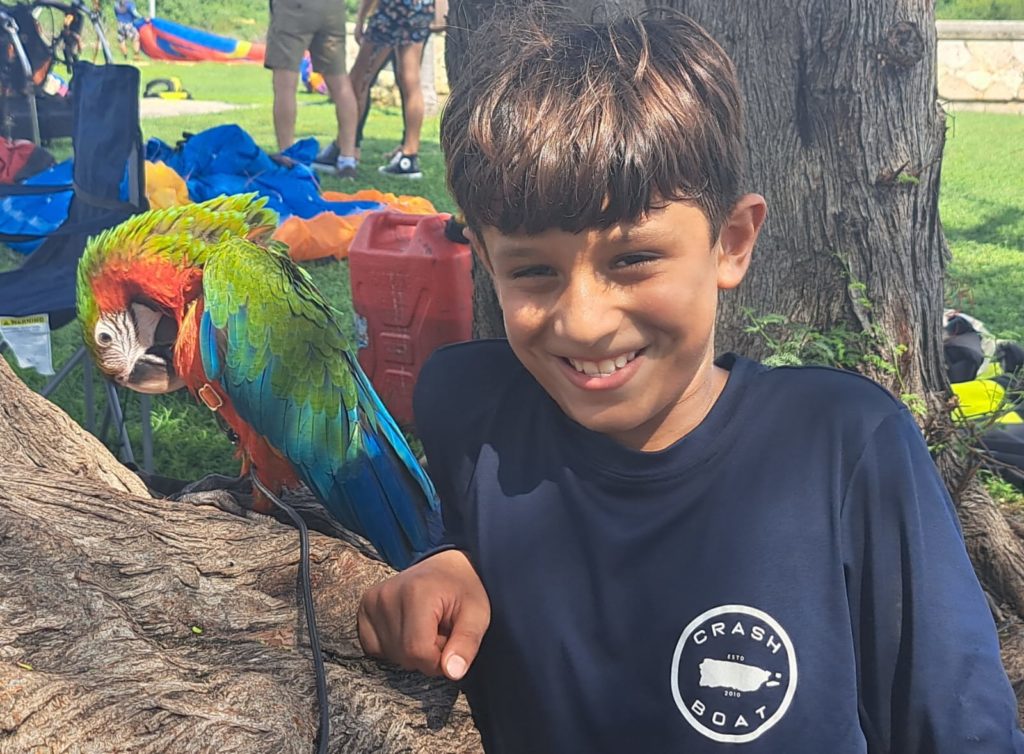 Please follow and like us: