Living with Passion!!!...
The Sky is not the Limit, is just the Beggining...🙂
Team Kamikazes in a Brief...
More obout our School and Passion...
Experience, Passion, Honesty, Ethic and Loyalty👈
Team Kamikazes Paramotor Puerto Rico is One of the Biggest, Longer and most Respected Paramotor Schools in USA. We OPEN ALL YEAR! in excellent Caribbean weather. The School was founded in 2002 and today, nineteen (19) years later, hundreds of pilots have been graduated from it and counting... We develop good techniques in Low and High Winds. Also in Launch and Land techniques in different situations. Puerto Rico, thanks of his great Weather is a Paradise for Paramotor Pilots worldwide. We are Proud Dealer of the most recognized and reliable brands in the Industry. Give us a chance!!! And start a new way of Life. Blessings!!! 🙂.
Visit "Training" section for details...

"Avatar" in Puerto Rico - Live the Experience flying accompanied with Instructor!

Already a PPG pilot? Come with us in a Paramotor Cross Adventure, Rent of Equipment available.

The Major and Best Brands (ParaJet, FlyProducts, Vittorazi, Apco, Ozone, BGD, Flow, EProps, SkyMax, Icaro, and more...)
TEAM KAMIKAZES
Honoring Great People - We are Blessed to have them in our Team...THE CORE💪💪
Alberto Sabah
Instructor Assistant
Great gentlemen, always pending of help everyone in the Team.
Darwin Hernandez
Instructor Assistant
Professional Airline Pilot – Always pending to help anyone in the Team.
David Garber
Certified Instructor USPPA
Help Instructor Luis Ruiz to run the School in Winter Time.
Deron Freeman
Instructor Assistant
Former Student and now Instructor Assistant. He used to visit the Island frequently to fly and help with the school.
Edgardo Rivera
Instructor Assistant
Edgardo is one of the Novice Pilot of the Team. And has show great progress in all the facets of the Sport. He is in route to bigger positions in the school.
Although is a Novice Pilot. Always is pending to learn and help everyone on the Field.
Hermes Ferrer
Instructor Assistant.
Professional Pilot. Always pending to assist everyone that need a hand in the School.
Ian Darrell Gonzalez
Instructor Assistant.
The son of Instructor Luis Ruiz, following the steps and knowledge of his Father.
Ivan Torres
Instructor Assistant
One of the Veteran of Team Kamikazes. His specialty is in Free Fly configuration. Always pending of help everyone that need a hand.
Luis Ruiz
Tandem Instructor USPPA
Founder of the School of Team Kamikazes Paramotor Puerto Rico in 2002. Web Page Designer and Writer.
Noel Vale
Instructor Assistant
One of the Veteran of Team Kamikazes. Always pending to help everyone that need a hand.
Omar Colon
Instructor Assistant.
Omar is one of the newest face of Team Kamikazes. Also, a Professional Airline Pilot. Always helping everyone in the Team.
Pablo Cruz
Instructor Assistant
Pablo has more than 15 years of Experience in the Paramotor. Always pending of all students of the School. He is the Master Towing Guy.
Ricardo Gonzalez
Instructor Assistant.
Ricardo is always pending to help everyone. He has good knowledge in the reparation of Equipment.
Roberto Nieves
Instructor Assistant
Roberto has a great knowledge in aviation. In fact, is a Airline Professional Pilot. always pending to help everyone in the Team.
Sammy Badillo
Instructor Assistant
Sammy is one of the best mechanic and repairmen of equipment in the island. Ready to help everyone with their equipment. Second to none in his knowledge and work
Team Kamikazes News (Blog)
👉Weekly News and Stories...👈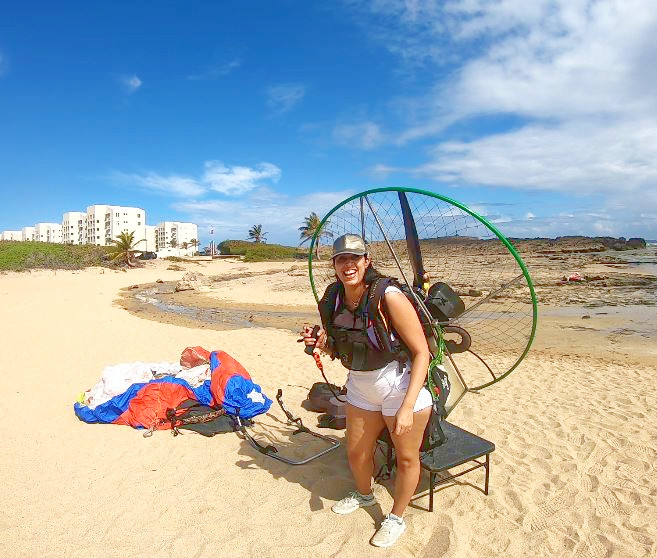 Early in the morning we were in Isabela to meet several pending Demo Flights. Luis Ruiz and his son Ian Darrell were in charge of making them. Mario Muñiz also came to practice. Living the Experience… Normarie Polanco of AnascoJoyce, Bob and Lis from Cabo RojoArleen Sonoli of Utuado It was a very good morning Read more about Thursday, April 14, 2022 – Isabela and Some Demo Flights.[…]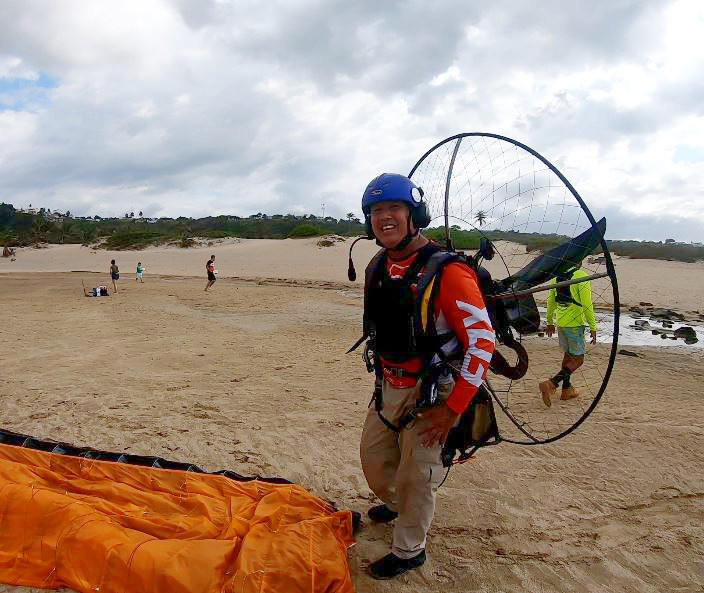 Generally a good day to enjoy our sport of Paramotoring. We returned again to Villa Pesquera Isabela. And before we begin to tell the stories of the day, we let you know who was present… Kamikaze Pilots and Family… Luis Ruiz, his wife Jessica and sons Ian Darrell and Noah EnriqueMario Muñiz and his wife Read more about Sunday, April 10, 2022 – Accuracy Practice at Isabela…[…]
Previous
Next
Contact us...
For Training, Equipment, or just Live the Experience... Let us know !!!...