During the past weeks, Team Kamikazes Paramotor Puerto Rico, coordinated through its Instructor Luis Ruiz and member and pilot Roberto Nieves with personnel from the Federal Aviation Agency, FAA, a seminar on safety issues and regulations related to the Agency.
The idea of this meeting is reinforce our communication with the FAA in order to educate our community of pilots about the Responsibility, Safety, Restrictions and Laws related to the FAA Agency.
The meeting was made virtual and eventually be completed with a visit of personnel of FAA to our activities. The person in charge of conducting the seminar was Mr. Jorge Echegoyen. He is in charge of the FAA Security Division in Puerto Rico.
The webinar lasted over one hour. We had a lot of participation from the community of Paramotor pilots in Puerto Rico.
Below we present the Audios and "Screenshots" received in our computers related on the various topics taken in the seminar.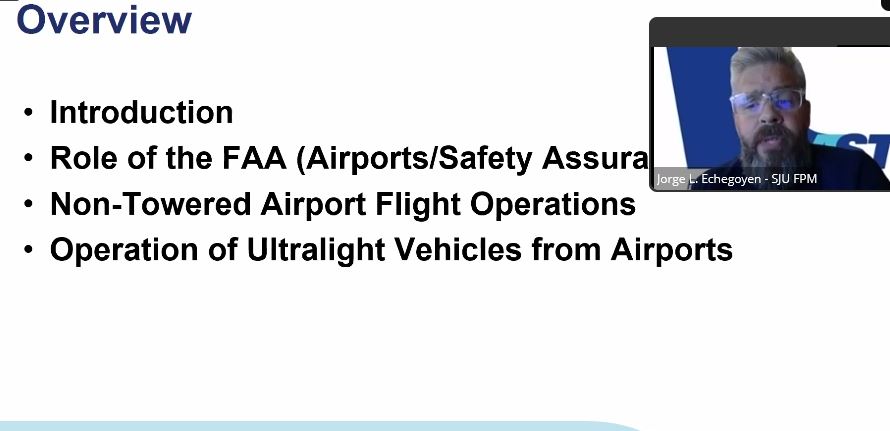 Please follow and like us: