The Team Kamikazes family decided to meet in a different way. And for this they chose a Friday, not a weekend. The meeting place this time was the Posa Teodoro in Isabela, which is located about 3 miles from our traditional place in Villa Pesquera.
There was quorum for the activity, especially since it was Friday and it was not widely advertised.
Kamikazes present…
Mario Muñiz and his wife Ivonne
Noel Vale and his wife Tata
Luis Ruiz, his wife Jessica and son Noah Enrique
Ricardo Gonzalez and his wife Ermelinda
Edgardo Rivera
Darwin Hernandez
The idea was to have access to the sea and be able to bathe in the beautiful clear waters of the Isabela beaches. If possible, some flights would be made, but like all these days it was windy and challenge to the pilots.
Arriving with paramotors were Darwin, Edgardo and Luis Ruiz. The wind was at a constant 20 mph, but later in the afternoon it would increase between 23 to 28 mph…🙄
Darwin, as is his habit, arrived for just a day of flights and then in the afternoon (5 PM) he had to be back at the airport to return to USA. You could imagine that he did not manage to do it and had to stay on the island. He was flying in the morning with Edgardo in Villa Pesquera and then they came flying to the activity, but not in their vehicles, which stayed in Villa Pesquera.
The activity was very good. Noel and Tata, plus Ivonne, dedicated themselves to bringing food for all those present. Also, the drink is plenty…
Luis Ruiz arrived with his new SkyMax Pulsar paramotor, which he mount there in less than 10 minutes. Then flew, together with Darwin and Edgardo.
By late afternoon, the winds increased in intensity, to over 23 mph+, and Edgardo and Darwin had to fly against the wind to pick their cars in Villa Pesquera. They succeeded, although as they indicate it was very strong. Edgardo's GPS would at times register only 3 mph of forward movement against the wind. Edgardo says that such a strong wind had never flown, and we believe it.
It was time to pick up, and getting to the vehicles was a great journey for everyone, with suffocating heat and very loose sand, we spent a lot of time to arrive to our cars located at least 50 meters away.
As always, thank God, we had another great activity of healthy family sharing. Blessings 🙏!!!
Photos…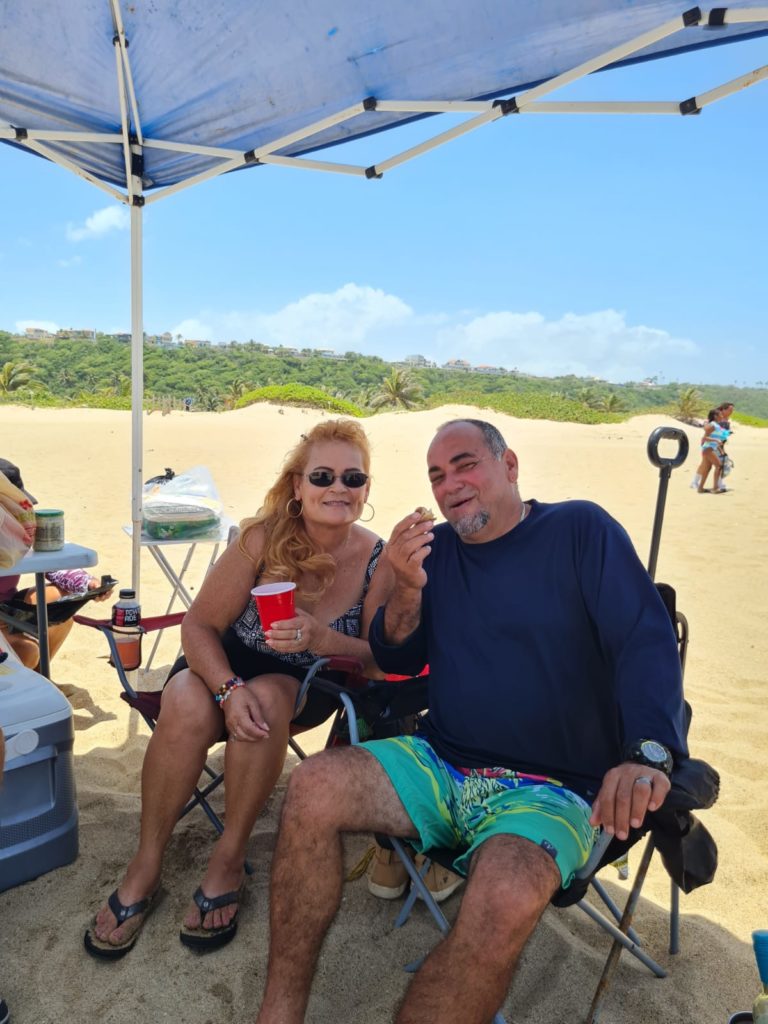 Please follow and like us: