This was one of those days we call EPIC. And even, when the weather conditions were not as good as we would have liked. Around noon the wind increased in intensity and it was difficult to continue with the flight activities …
But then, why Epic?…, Well… today we would celebrate the birthday of the Team pilot and friend, Alberto Sabah. We attend his home in the afternoon and it was a celebration to remember 😇… But we will talk about this later.
First, we will tell what happened in the morning in our flight activities with pilots and family present at the activities …
Mario Muñiz and his wife Ivonne
Pablo Cruz and his wife Millie
Alberto Sabah, his wife Mercedes and daughter Jessica
Eric Román, his girlfriend Yomaris and his mother
Sammy Badillo, his wife Yari and son Ian
Luis Ruiz, his wife Jessica and children Ian Darrell (accompanied by his girlfriend Paola) and Noah Enrique
Edgardo Rivera and his wife Wilnelia
Hermes Ferrer, his wife Neisha and daughter Katelyn
Hermes Ferrer Sr. and his wife Awilda and relatives
Omar Colon and his girlfriend Roche
Iván Torres, his wife Pamela and son Caleb
Ariel Rodríguez and his wife Wanda
Ricky González and his wife Ermelinda
John and his daughter Angelina
Ray Malave and his girlfriend Marilyn
Melissa Earl
Eliseo Nogueras and his wife Jessica (International Paramotor pilot from Rhode Island visiting the island)
The Morning…
Well and we start in the morning with the flight activities. Luis Ruiz had Full Hands doing some Demo Flights to María (from Juana Diaz), Denise (from Hormigueros), Mireya ( from Lares) and Carmen (traveling from Guayama, but residing in the USA). By the time the wind increased in intensity, Vianey González from Caguas remained pending for another future activity.
In the meantime, the students / pilots of the Team Kamikazes school, Mario, John, Melissa and Ricky practiced with the paragliders. Mario getting to know his new Flow "Cosmos Power", and John increasingly ready for his first "solo" flight (in next days).
Among the more skilled pilots, Omar, Edgardo and Sammy flew at will in relatively strong wind conditions (15-20 mph). Along with them flying was Eliseo Nogueras, an excellent Paramotor pilot from Rhode Island, that comes to feel how is flying with Team Kamikazes in our beautiful island, He and his wife Jessica will be with us for a week 💪.
Eliseo is used to flying in difficult conditions in Rhode Island. So the weather on the island was not a major problem for him although was a little strong for the Paraglider that Eliseo bring with him. Luis lent him the 23-meter BGD Luna2 sports paraglider and Eliseo simply was flying all morning.
We finished our flying activities by mid day and went to Alberto's house in Isabela to celebrate his birthday surrounded by good friends.
The Birthday Party…
The celebration was unforgettable, from 2 PM until late at night with many stories and good times to tell. There was Karaoke, a Joke contest, a lot of food, a pool, dances and the most important… that everyone present had a great time in the celebration 🙂.
Having said that, we have to thank those who are the engine so that all this rolls and flows among all those present. And those are the "Kamikaze" girls, those who are waiting for everything to flow. Jessica, Millie, Wilnelia, Mercedes, Neisha, Ermelinda, Pamela, Yomaris, Ivonne, Wanda… Many thanks to you, we are eternally grateful !!!
Here we share some photos of the flight day and the afternoon activity along with a Video later, which collects only some moments that can be published …
Blessings and we continue !!!!!, thank God 🙏.
Photos…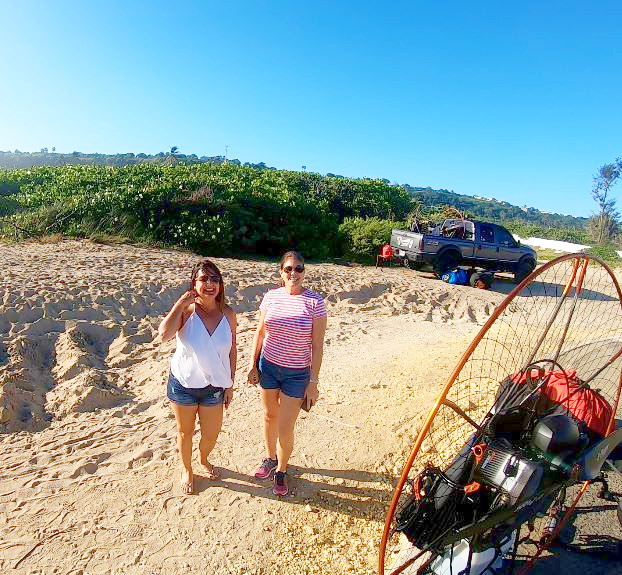 Please follow and like us: