The weekend before Valentine's Day promised. Many people eager to Live their experiences in the Paramotor on Saturday 12 and Sunday 13. But safety comes first and both Saturday and Sunday we had to cancel and postpone the flights for the next weekend due to strong winds that hit the entire island.
However, we monitored a small improvement in the weather for Monday, February 14, and decided to give it a try this time. The instructors David Garber and Luis Ruiz arrived early betting in the possibility that they could make the flights in a safe way and that the people gets the great experience that they want to Live. The pilots Mario Muñiz, Edgardo Rivera, Efrain Castaño and Jomar Crespo were also present.
The new friends who came from different parts of the island to Live their Experiences were… Ana Reyes and her partner from Añasco, Jason González, his wife, his mother Elisa and daughter Jeymarie from San Sebastián. Brian and Angélica Navarro also arrived from Luquillo, and Raymond and Marlene from Villalba.
David and Luis were in charge of the Demo flights. Edgardo assisted them and goes flying sometimes. Mario, for his part, polished his skills with paragliding practices on the ground and also assisted in the flights. And Efrain, was polishing his skills with the paraglider in heavy winds. In fact, he flew for some minutes, in those winds.
Finishing up the Tandem flights, we received a surprise visit from international pilot Ty Jenkins, who lives in Orlando, FL. He did not get to fly, but he had promised Luis that at some point he would get to the activities. And so he did 🙂.
At mid day we finished the activity. Everyone was very happy with their experiences, especially on such a special day ❤️🙏.
Photos…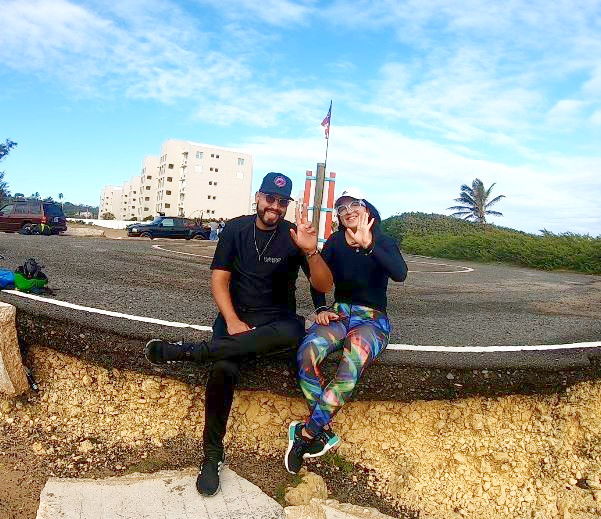 Please follow and like us: