Today was one of those days when it was better to stay home. Tropical Storm Winds were felt for the entire island from as early as 6:30 AM. And even worse, the wind was accompanied by huge clouds with rain … for the ​​Villa Pesquera Isabela area, the weather was just as bad 😑…
But some compromises had been made, and more than that the Team Kamikazes family was activated and prepared to reunite today. In other words, at least, we had to make an appearance, and get to the place.
Saying present were …
Pablo Cruz and his wife Millie
Luis Ruiz, his wife Jessica and son Noah Enrique
Edgardo Rivera and his wife Wilnelia
Hermes Ferrer, his wife Neisha and daughter Katelyn
Ricardo González and his wife Ermelinda
Omar Colon
Sammy Badillo
Darwin Hernandez
Also arriving were the new friend Xavier Gerena and his wife Dilmarie, both from Comerío town. They were staying in the Western area of the island in part to enjoy their Paramotor Demo Flights. We had told them about the problem with the weather. But they arrived nonetheless with great faith that the flights could be made 🙏.
When we arrived to Villa Pesquera, things were not looking good. Rains and winds were the norm. We kept in the area waiting for some big clouds to pass and hoping for better conditions once they passed.
As happens on many occasions, the opportunity to fly appeared …, for some hours there was a clear sky, and although the winds were close to 20 mph(+), but could be flown for skilled pilots with the correct equipment for that conditions 🤔. And more when minutes before it seemed impossible. Luis Ruiz was the first to fly, followed by Sammy Badilllo and Omar Colon, who with his flight demonstration, under these conditions, earned his fifth pilot level star. Which makes him an ambassador for the sport, Congratulations 💪!!!!). Darwin and Edgardo also wanted to fly, but because of their flight experiences, it is not yet the time for these conditions to fly and there was no Green Light to go for them…
Once Luis flew and evaluated the conditions, he proceeded to coordinate with Xavier and Dilmarie the possibility of their Demo flights and to give the instructions of rigor in the current climate. They were at ease and willing to help with whatever was necessary. Later with the assistance of Pablo and Hermes, Luis managed to make both flights, and Xavier and Dilmarie, both were very happy with their experiences 💪!!!
Meanwhile, Darwin, Edgardo and Ricardo, unable to fly, were dedicated to practicing with the Training paragliders, BGD Seed of 14 meters, in those conditions. It was fun watching them fight the wind and go to the sand dunes for some low altitude flights. In Ricardo's case, he went even further when he managed to climb the "David Garber's Rock" and land on the other side 😮!!!

Later, with the wind again above 20 to 25 mph we stopped the activities again, and a large mass of rain indicated that this would be all for the day.
But, not all for the day completely. It turns out that Hermes and Neisha made an invitation to their house in Isabela, and several of the pilots and relatives present arrived at their house and spent the afternoon between meals and drinks 😉.
For an impossible day, a lot was done. We shared as a family, flown, and we met again in the afternoon. As always thanking God for these opportunities that allows us to live 🙏!!!
Photos…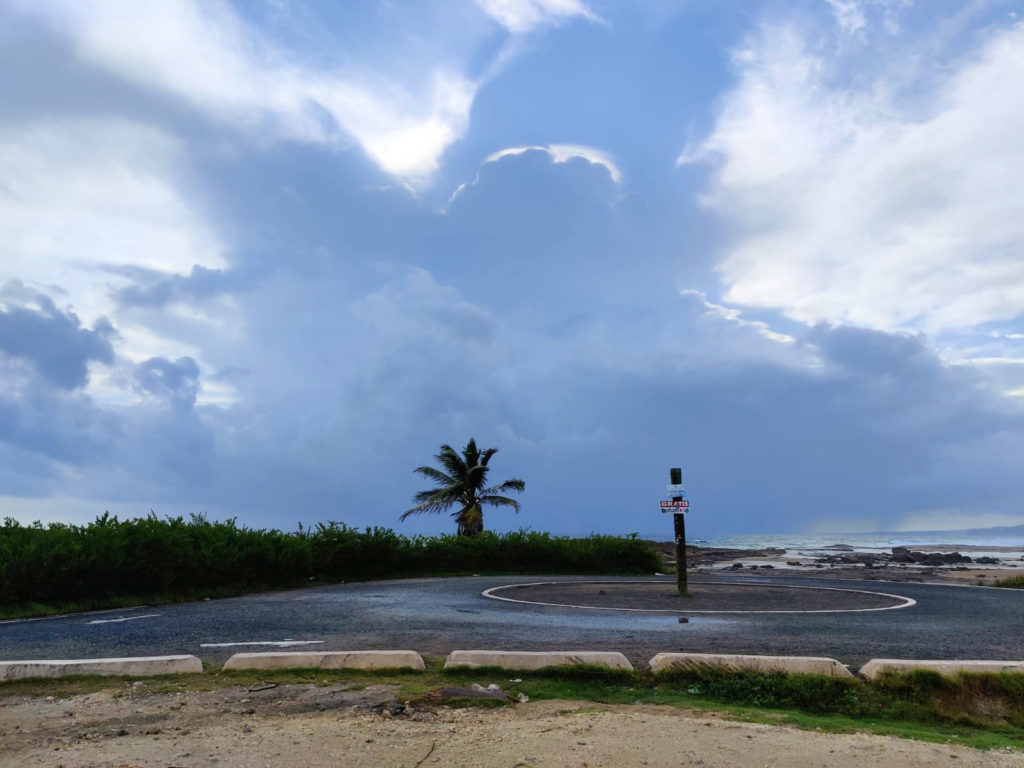 Please follow and like us: