Back to Isabela, and as always there are many things to tell. The first thing is that once again we have a pleasant climate to fly and this was well used.
We begin by indicating the Team Kamikazes pilots present at the activity…
Mario Muñiz and his wife Ivonne
David Garber and his wife Amara
Charles Riggs and his son Evan
Edgar Rivera
Luis Ruiz
Jomar Crespo
Keith Gould
We also had friends present ready to Live their Experiences…
Daisy Seize (Aguada) celebrating her birthday
Jennifer Mendoza (Nicaragua) and her friend Tomas
Patricia (Dominican Republic)
Carmen (Isabela)
In the morning hours, David Garber was in charge of carrying out the flights for Jennifer and Tomas. They had arrived thanks to the recommendations of Niyara and Moises, who were present accompanying their friends on these adventures.
Luis, for his part, made Daisy's birthday flight, who enjoyed it very much thanks to the excellent weather. The flight went to both sides of Villa Pesquera, towards Poza de Teodoro and Middles Beach, and to the other side the Cliff of Royal Isabela 💪.
👉Part of the Fly of Daisy with Luis.👈
In the afternoon, Luis made the flight of Carmen, a native of Isabela, while David made the flight of Patricia who participated in workshops on the beach with Ana Hilda Arrojo, who had already flown with us on a previous occasion.
Edgardo was flying around and assisting Luis with student training. Jomar made several flights in Paramotor assisted by David in the takeoffs and landings. While Mario, after the rigorous practices, went out to fly for the 3rd time in his young career. Congratulations 💪!!!.
Photos…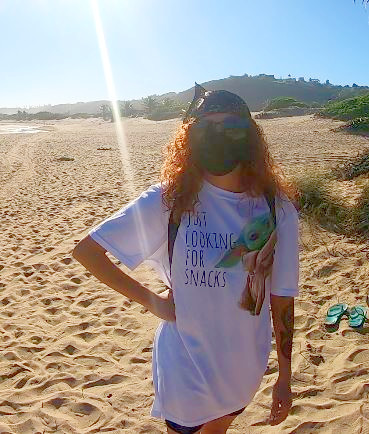 Please follow and like us: